SWUIC Background and History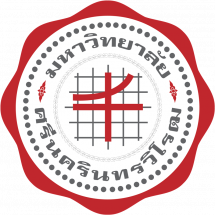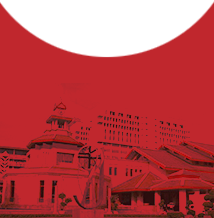 The International College for Sustainability Studies was established in 2004. The College actively promotes understanding and appreciation of the natural and cultural environments through educational programs in Sustainable Hospitality and Tourism and Language and Intercultural Communication.
The international degree in Sustainable Hospitality and Tourism Management is designed to expand students' perspective on contemporary issues in tourism management by incorporating knowledge of the importance of sustainability, the environment, and heritage preservation. Another degree in Language and Intercultural Communication aims to provide students with intercultural communication skills and experiences. All programs are taught by highly qualified resident faculty and globally recognized visiting professors. Thus, graduates will be equipped to be responsible leaders who understand the challenges and opportunities presented by the tourism industry and international communication contributing to a prosperous future for Thailand.
International Programs
1. B.A. in Sustainable Hospitality and Tourism Management
2. B.A. in Language and Intercultural Communication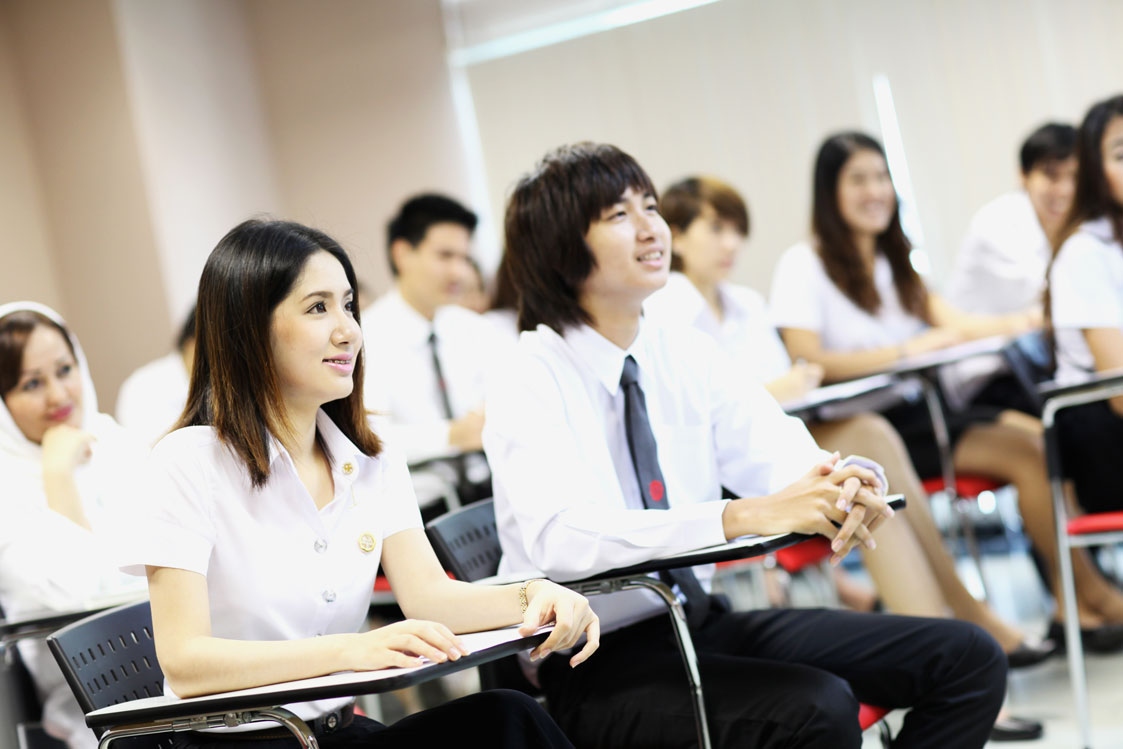 To become a leading international educational institution, committed to fostering sustainability and life-long learning
To cultivate life-long learning
To produce graduates with knowledge, integrity, and wisdom, based on sustainability and
internationalization, with capability to fulfill the needs of society
To become a training center for Hospitality and Tourism Management, cultural diversity
and internationalization to meet the challenges of society
To become a center for the quality preparation and taking of English Proficiency tests
To provide national quality standard translation and editing services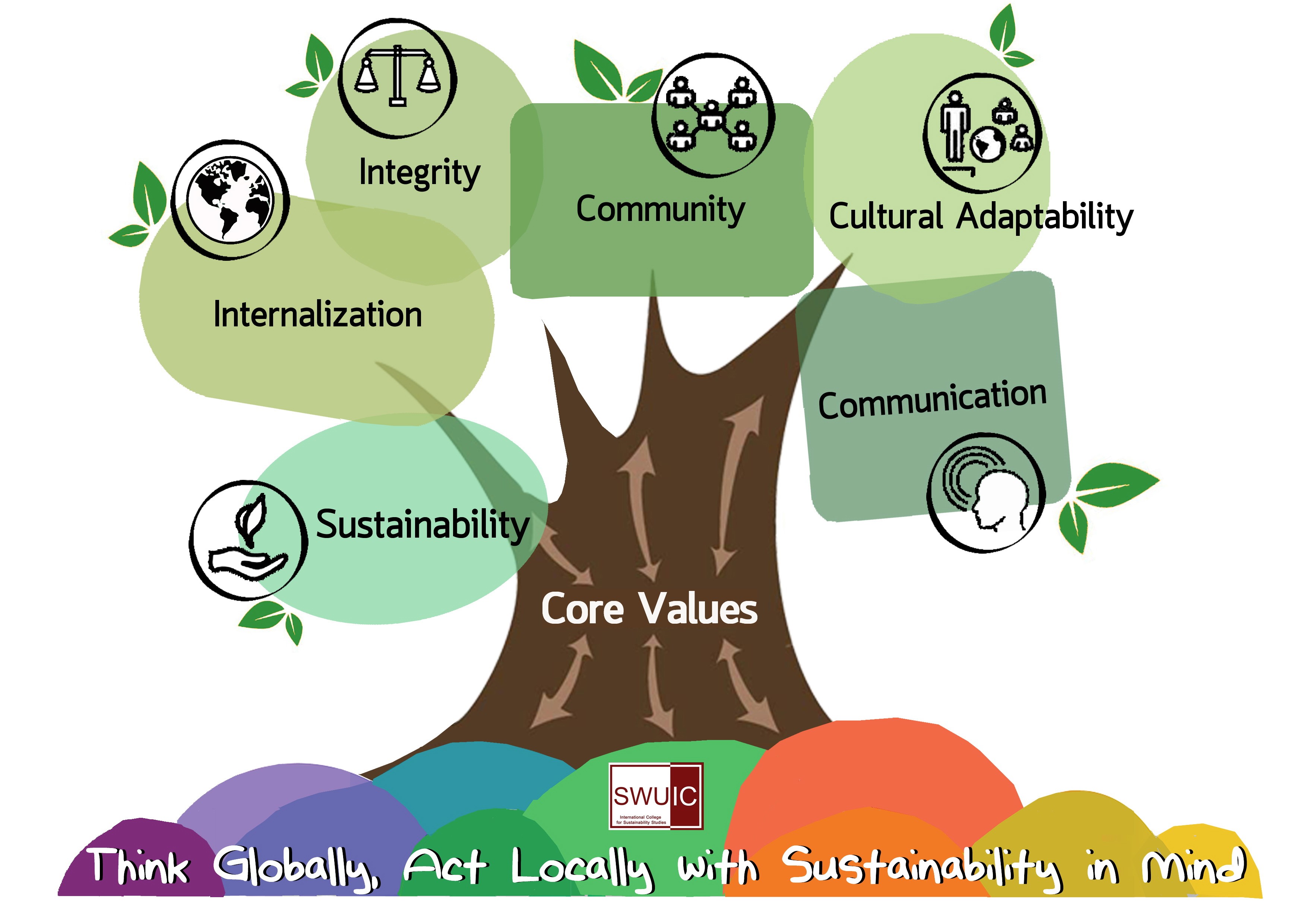 Integrity, Internationalization

Communication, Community, and Cultural Adaptability

เป็นองค์กรการศึกษาชั้นนำของประเทศไทยที่มีความเป็นนานาชาติ มุ่งเน้นความยั่งยืนและการเรียนรู้ตลอดชีวิต
• ผลิตบัณฑิตที่มีคุณธรรม ความรู้และปัญญา บนพื้นฐานความยั่งยืนและความเป็นนานาชาติ สามารถประยุกต์ และนำมาใช้ได้อย่างมีประสิทธิภาพ ตอบสนองความต้องการของสังคม
• สนับสนุนส่งเสริมการเรียนรู้ตลอดชีวิต
• เป็นศูนย์กลางการฝึกอบรมที่เกี่ยวข้องกับการจัดการภาคบริการและการท่องเที่ยวอย่างยั่งยืนความหลากหลายทางวัฒนธรรม และความเป็นนานาชาติตามความต้องการของสังคม
• เป็นศูนย์ทดสอบสมิทธิภาพทางภาษาอังกฤษ
• ให้บริการด้านการแปลและเรียบเรียงภาษาที่มีมาตรฐานระดับชาติ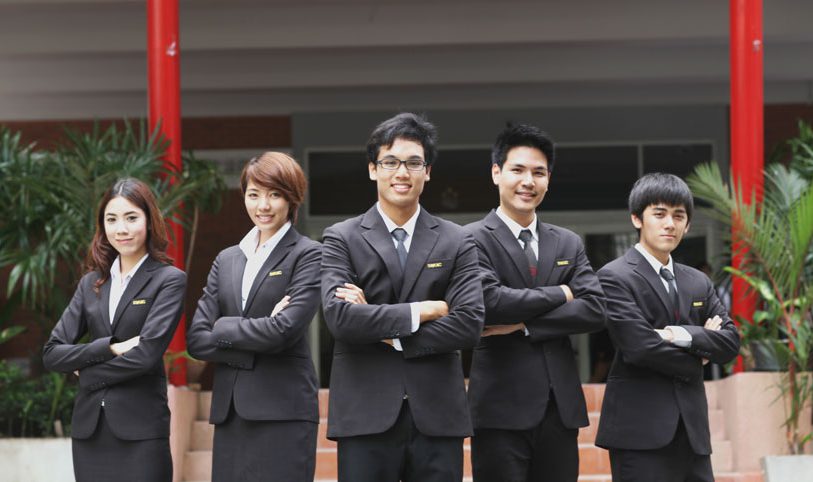 สมรรถนะหลัก
ทักษะสื่อสารระดับนานาชาติ (international communication skills)
คติพจน์
" Think Globally, Act Locally with Sustainability in Mind"
คิดระดับโลก ลงมือทำในพื้นที่ ด้วยสำนึกแห่งความยั่งยืน