Explore our website, visit our college, and consider becoming part of SWUIC community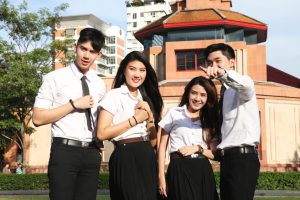 Find your future at SWUIC. SWUIC is a great place to start your journey. Explore your options below, and start your application today.​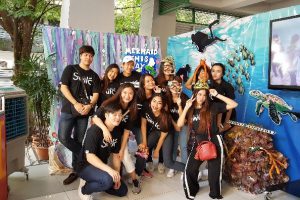 Previous and upcoming events happening by and for SWUIC faculty, students, alumni, and public.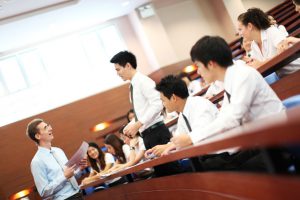 SWUIC is currently providing two international Bachelor of Arts Degree Programs in two intriguing perspectives; B.A. in Sustainable Hospitalityand Tourism Management and B.A. in Language and Intercultural Communication. These two B.A programs' expected outcomes are aligned with the concepts of United Nation Sustainable Development Goals and 21st Century Skills.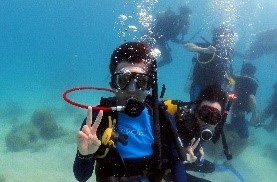 SWUIC students always have opportunities to learn outside the classroom. This is how we link theories into practices. Everywhere is our SWUIC classroom.
Direct message to the Dean
---
You may send direct message to the Dean of International College for Sustainability Studies via this link.
What Our Students/Alumni/Parents Say
---

Vallop Riansuwan and Tidarat Riansuwan
Parent
SWUIC enhances students to think logically with grounded concepts. These are the bases for working life and changing society.

Sunshine Jeanjirarut General Manager, Rashmi's The Plaza Vientiane
Employer
At SWUIC, there are various core values given to students through greater opportunities to widen their knowledge and to prepare them into the real business world. SWUIC students are not like typical students, they are real associates.

Duangtawan Riensuwan Asst. Project Manager, FLY NOW Co., Ltd.
Alumni
Studying here gave me chances to learn many things in the classroom. Also, it allowed me to explore the real world in order to decide who I wanted to be.  Then, I can bring all the gained knowledge and the can-do attitude to apply into my career life successfully.

Yosita Wanapukpong Instructor, Bangkok Dolphin School
Alumni
While studying at SWUIC, all tasks I got assigned to do, particularly in an international environment, shaped me to be able to adapt myself in any situations. And I love both being inside and outside classes.

Prabt Aurparcharaphon Founder, Glur Bangkok & Glur Watergate Hostels
Alumni
To graduate from here, it makes sure that you will shine bright outstandingly in tourism industry.

I made the right decision to study at SWUIC. Here, teachers are so nice and professional, and classmates are friendly. Therefore, classroom atmosphere is relaxing.

Genika Wuttichokborwon
Student
Before entering to SWUIC, I was less confident in communication either in English or in Thai. A month later through Pre-college course provided for all freshmen, my communicative skills have been improved a lot and, of course, I have more friends. I am really enjoying my study now.

Yutthapong Somboon
Student
I got chances to do many projects in various topics ranging from research to diving as well as marathon running. Those activities were challenging and required a lot of energy and responsibilities. But, at the end, I felt proud of myself. As a SWUIC student, I feel that I learn something new every day. And Everywhere is my classroom.